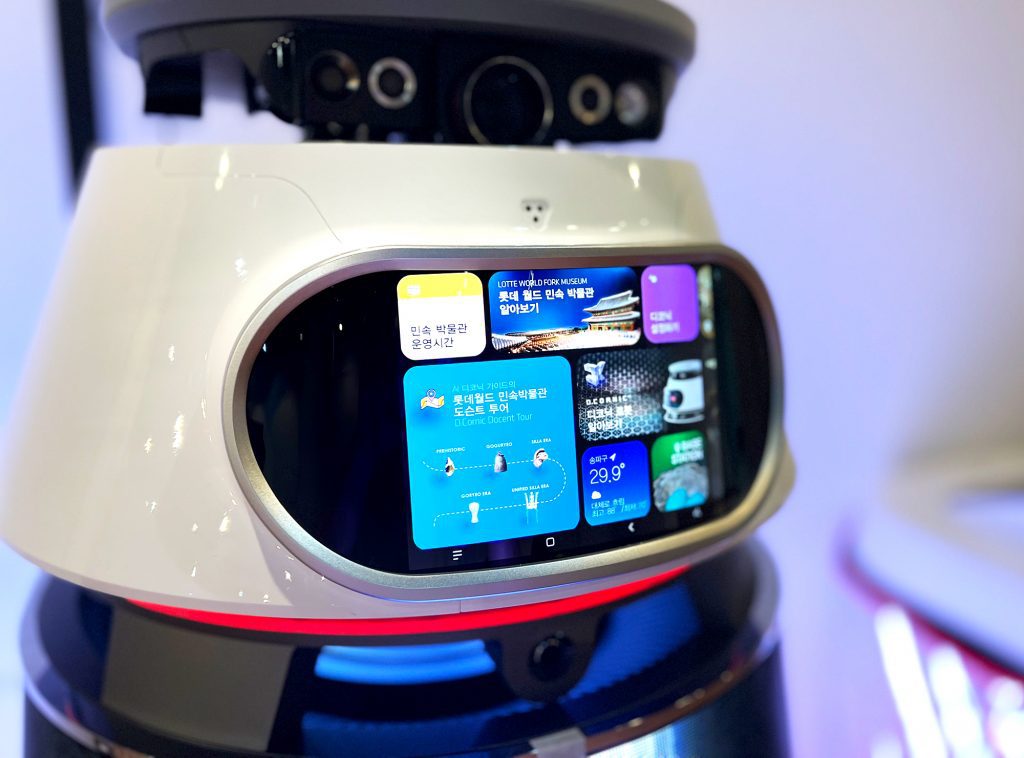 Hyper-connectivity and open ecosystems enable robots to expand their capabilities and services.
D.Cornic Intelligence adopts the Qualcomm's Snapdragon application processor for high-performance smart devices and is an operating system that combines Android and ROS. It supports powerful cloud connectivity and on-device AI edge computing. It can also be effectively combined with AI cloud over 5G networks to easily extend functions and services along with more sophisticated and secure robot services.
It provides an environment in which robot services can be implemented by interworking with existing legacy systems, Internet contents (Service applications), and various infrastructures and peripheral devices.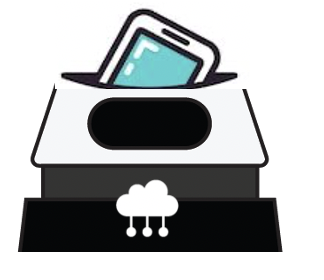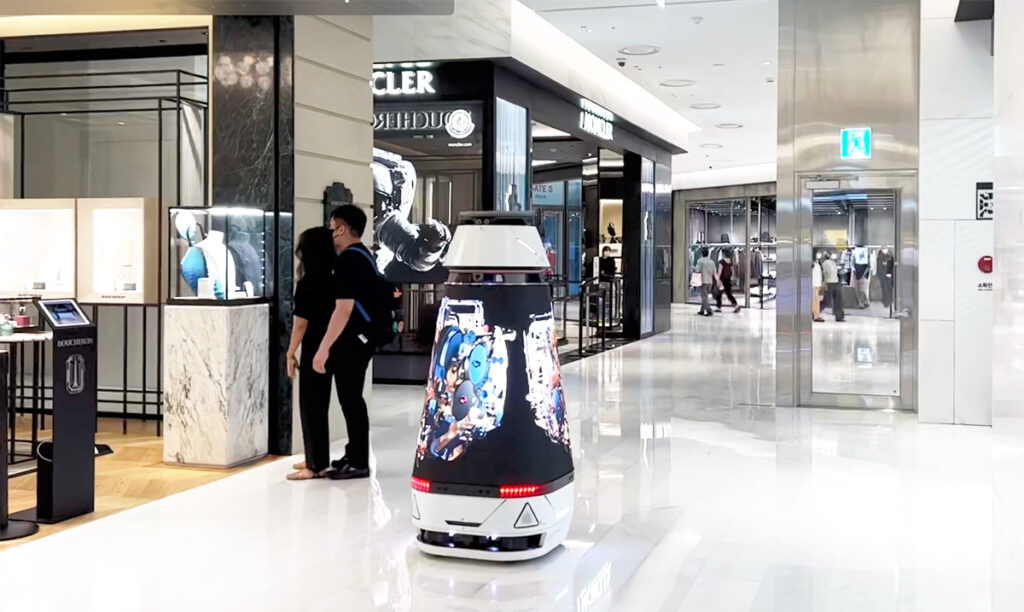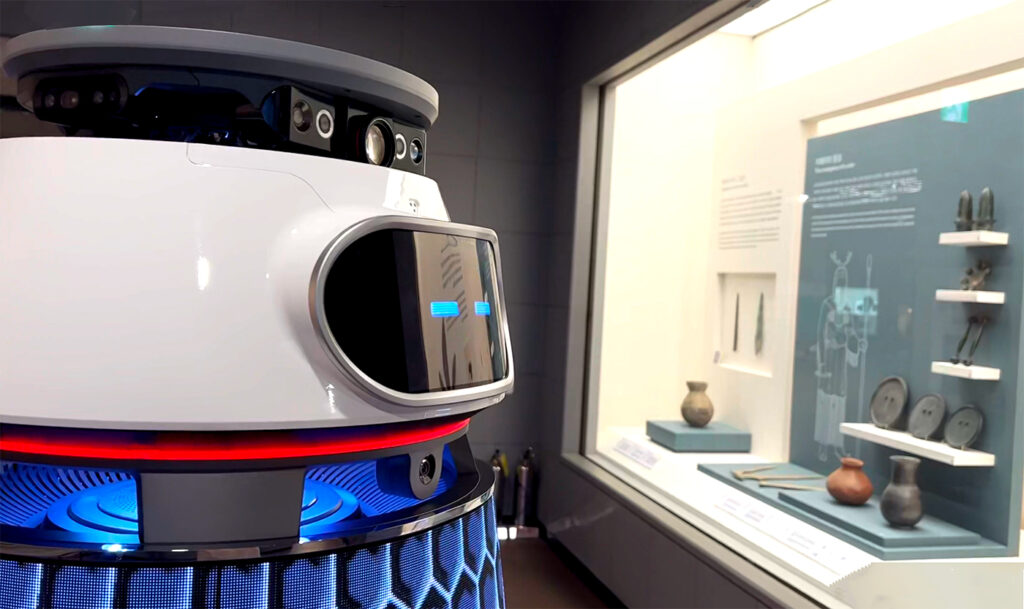 Provides media casting services that respond to space, customers, and micro-locations.
The high-resolution, high-brightness LED display mounted on the Deconic can be linked with the Media Cloud, recognizing a specific location, target, or customer, and broadcasting the matching multimedia image precisely. This provides optimized targeted marketing while at the same time receiving immediate feedback.
Provides new customer-friendly digital services through robots as well as security activities to detect fever patients for safety in the space and prevent safety accidents. Deconic upgrades to a space that provides cutting-edge digital services and becomes a high-class digital media platform.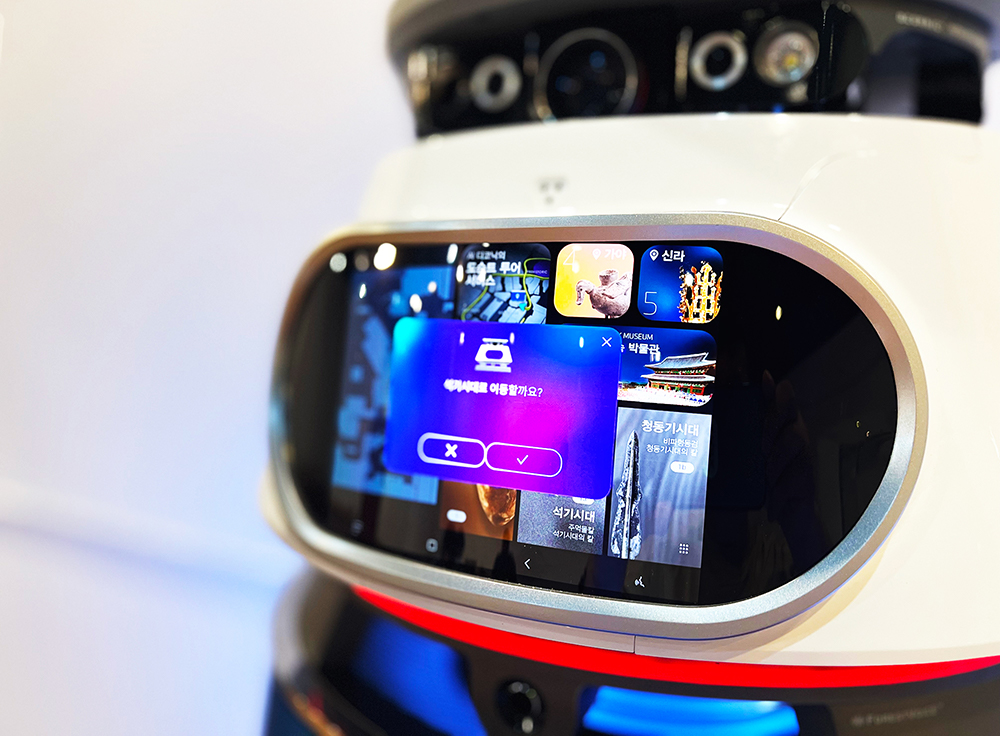 High-resolution OLED, motion intelligence, and powerful visual interface provide a new robot interface experience.
For the first time in a service robot, Deconic is equipped with a multi-sensor, hyper-vision system (TM) with enhanced security and authentication, motion intelligence, a high-resolution 10-inch flexible OLED in the head and a high-brightness LED display on the front.

This hyper multi-control system allows the robot to analyze the space and the customer by itself and exchange information with the customer in various ways such as voice and multimedia push, so it can play a role as a gateway that connects and communicates with the space and people.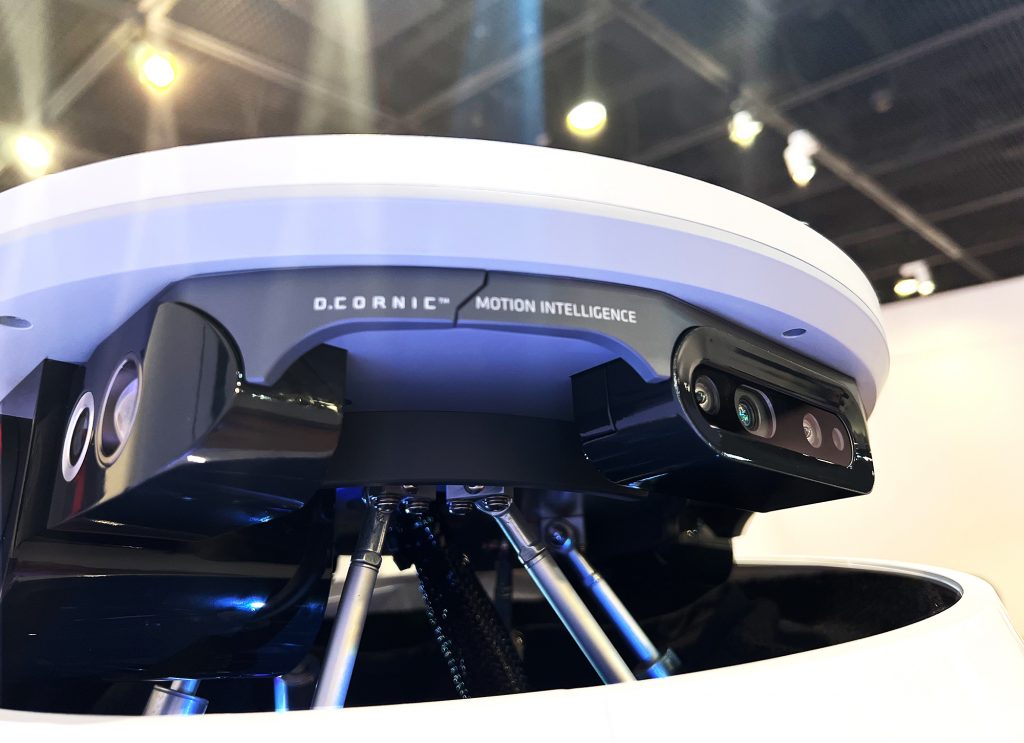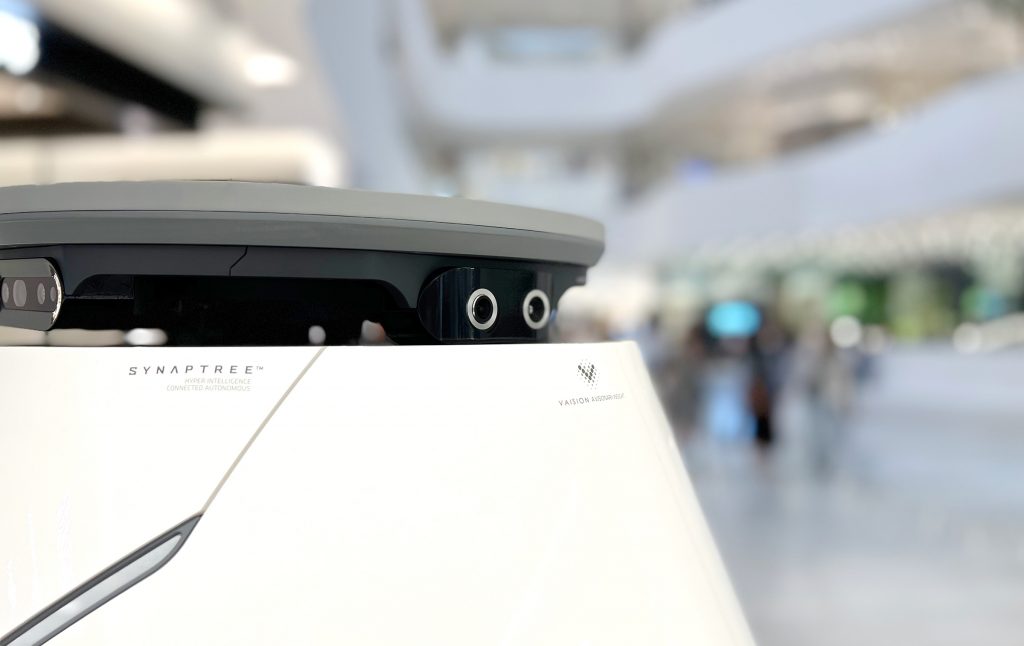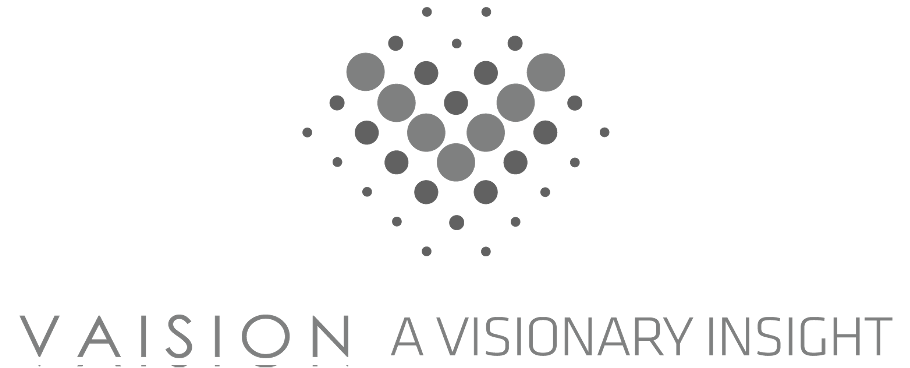 A hyper-vision system for high-performance intelligent robot service has been completed through multiple vision cameras and powerful AI computing power.
The 'Hyper Vision System' mounted on Deconic integrates an FHD optical zoom camera, 7 cameras, 3 stereo cameras, 2 lidar, and a thermal imaging camera into one system. This hyper-vision system, combined with sensor fusion, multi-analysis, and data analysis, recognition, and control capabilities through AI, enables more accurate spatial and population data acquisition and analysis.
D.Cornic's hyper-vision system, combined with dynamic motion of the head, collects and learns 360-degree omnidirectional data without blind spots with a single space search to realize AI services that require high accuracy.